Eye Make up Tutoria: Pink and Brown
I've did this eye make about two weeks ago, I guess. I've posted it on Instagram first and forgot to attached it here. Oppss! sorry! A friend of mine request to have tutorial on this look hence here it is ^_^
It is a simple look with Pink and Brown color. I think I've done this look often and it is by far my favorite look to wear. Either on night out or day light. It suits all day! ^_^
Here's the link of my look I've done before using the same colors:
Return of the Pink
Pink and Brown
Without further a due, here are a simple tutorial for you and me ( in case I forget how to):-
1. Prime eyes with eyeshadow primer. I am using Essence "I Love Stage" primer.
2. Put pink eyeshadow on the lid. Savee cosmetics.
3. Add brown on outer corner, "V" shape.
4. Blend the brown with pink so there's no harsh lines.
5. Add a darker brown to intensify to give a bit of smokey eyes. Wet and Wild.
6. Swipe a gold eyeshadow on top of brown and blend.
7. Do your brow and eyeliner, put fake lashes which you love and You are Done!
Hope you like it and til I see you again!
❤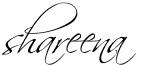 ❤