Hair Reminder
By now, my obsess of braids are cut short due to the unfortunate event that leads to my decision to trim my hair shorter......................OR the real factor is I am really bored with long hair that I kept for more than 10 years now. So this is a reminder for myself that if I will be having my long hair again and see those pinterest ladies have a cute braid and I get de-motivated by it, I want to see this photos and say "if I can do it before, I can do it again"
(note: this is not my head/hair, my colleague has a long beautiful hair waiting for my itchy hands to do braid on it)
This is my hair and my attempt to do Hunger Games braid, which I admit I haven't watch that movie but it is a very edgy braid to wear.
Fish Braid
Overall, it is not as difficult as it looks but oh man oh man, did my arms suffered when I tried my first braid. Practice makes perfect!
(note: all of my photos taken by my Nokia, hence the need to twist my arms around the back of my hair is obvious. )
❤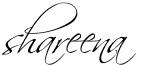 ❤