Sephora Base Smoothing Primer
Hello girls! How was your day? Anyway, I bet you are feeling good because you read my blog now... hehe... so.. primer... primer is important... to create barrier between skin and foundation plus makes your skin extra "special" :) only girls know what is it...
I bought this over the weekend and I used it when I was working, I would say, it is a very good primer.. worth my RM50! My make up stayed all night and it keep my skin matte! :) lovely! Mind you, every day I have to walk at least 25 minutes to work... and I think I found a very good primer!
I said Good not the best because I haven't try it on day time...but I guess it is alright considering my skin is quickly oily in 2 hours. urgh...
p/s: if this product break me out in a week time, I will let you know ;)
Worth a try!
The ingredients.....
Have a great day!
❤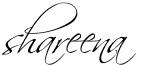 ❤