LOOK OF THE DAY
MEOW
is the word and cat eye is easy when you keep experimenting it.It could be horribly wrong because not all cat eye looks suitable for everyone. My eyes is already slanted upward so doing a downward cat eye is ideal... hmm.. wait downward cat eye? ok.. I meant I am
doing puppy look and cat eye look at the same time
.. you know what ... just look at this..
I extended the line upward and extended a bit on bottom eye lid as well..
so it will look like this..
Eyes: Gold and Grayish eyeshadow which it turns out dark green
Face: Concealer and Stila Bronzer
Lip: Maybelline Color Sensations " Galactic Mauve"
❤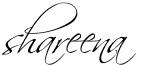 ❤