Sexiest Shoe in 2011
According to Women's Wear Daily, Footwear News and Saks Fifth Avenue which they diligent enough to go around and asked women or men ( I guess) 35,000 voters on the sexiest shoe of 2011.
They are very sexy shoes, even look at them is better than looking at Playboy bunnies. It is like no feet are beautiful enough to wear them.
In
4th
place, we have...
Chrissie Morris suede, mesh and stingray peep-toe ankle boot, $1,365 (gulp!)
In
3rd
place, we have....
Prada knee-high leather boot with covered platform,1,200USD
In
2nd
place, we have
Jimmy Choo Swarovski crystal-encrusted sandal with double ankle straps, $2,095
And the
MOST SEXIEST SHOE
of 2011
is ...
Valetino Platform lace, 695USD
❤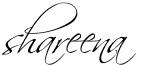 ❤